CodeImpact LTD is a Software development and training consultancy that designs and develops curricula for coding bootcamps in accelerated learning environments. CodeImpact builds bespoke software for clients on demand and also runs an open developer community that aims to mentor young budding software developers to become not only technically competent but also grow as technology leaders.
Services
Customized software training delivery and development of technical curricula for software development training institutions. Build and deliver working bespoke software solutions to our clients
Our Vision
Our vision is to train and mentor one hundred thousand software developers in Africa in 10 years and to deliver customized software products to our clients.
Our Mission
Our mission is to deliver timely and working software and technical curricula to our clients, and to mentor and grow our developer community members as technology leaders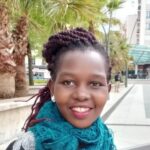 Developer and Content Creator